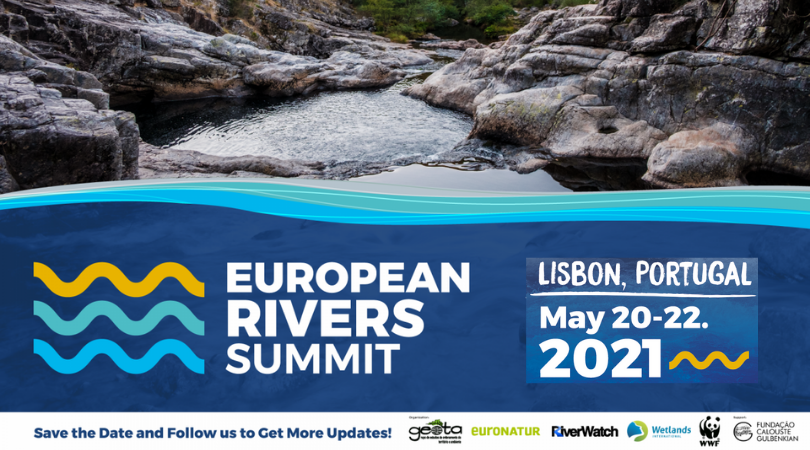 Due to the Covid19 pandemic, the 2nd edition of the European Rivers Summit, held in Lisbon, has been postponed and will be held will from May 20th-22th, 2021 (instead of November 2020). Please save the new date!
Join us and hundreds of activists and specialists to share knowledge, cerate a network and talk about Rivers protection, one of the most endangered ecosystems in the World.
Climate Change Impact on Freshwater, Perverse Public Subsidies on Electric Production, River Protection and Restoration Measures, Dams Removal and Environmental Justice are some of the topics that will be addressed. Follow the Summit website to get all further updates on the European Rivers Summit (ERS) Lisbon 2021. The 2021 Summit is hosted by Rios Livres/GEOTA
To learn what happened at the first European Rivers Summit in Sarajevo 2018 follow this link.